Be Inspired is a programme of initiatives aimed at improving health in the London Borough of Lewisham through the promotion of healthy eating and physical activity in the community.
FREE Training
Free training courses for local community groups has been developed to help them deliver sessions to their participants to increase physical activity levels and healthy eating behaviours.
2-Day Courses
Covering physical activity and healthy eating followed by a mentoring programme to build capacity for those organisations.
GCDA will provide support to those community groups to deliver these sessions to their participants.
Please contact fay@gcda.org.uk if you would like more information and future dates.
1-Day Course
For volunteers working within those community groups, to provide them with the skills to support the delivery of healthy eating and/or physical activities within community settings/groups.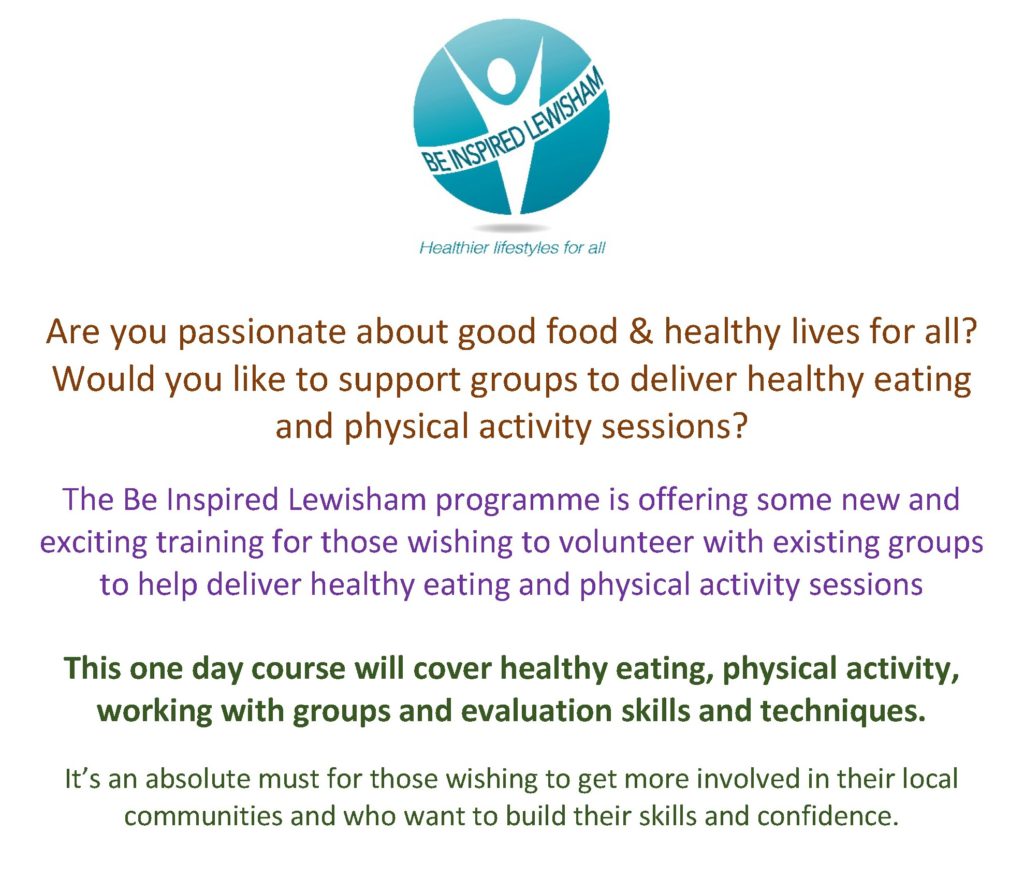 1-day Community Development Course
For any individuals interested in developing communities or groups looking for ways to raise funds and generate income.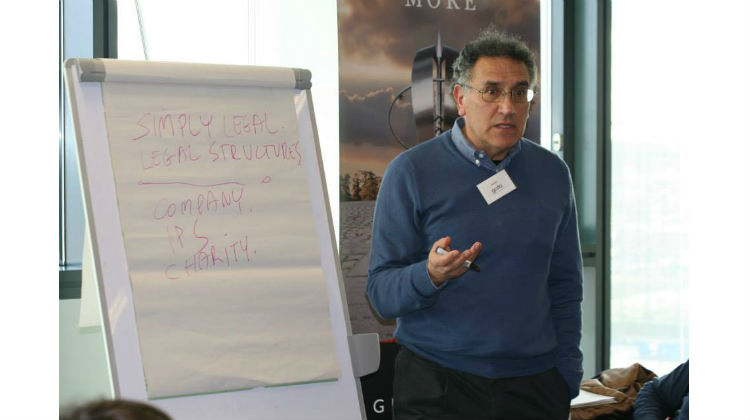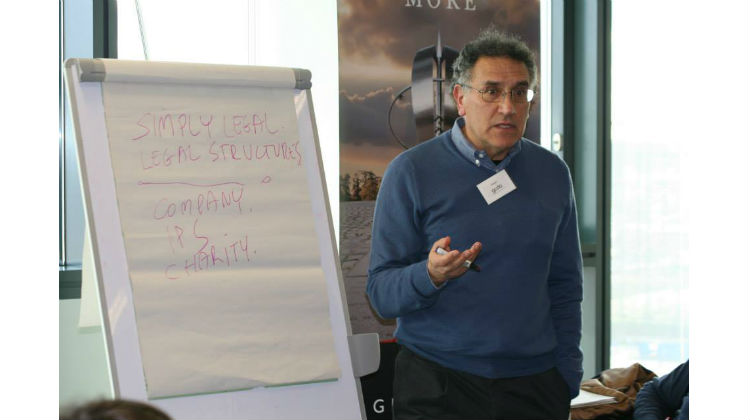 The next course will be held on the 5th May 2017 – To find out more about the training please email Sergio@gcda.org.uk
Lewisham Community Skills Group
A new partnership that brings together the many community groups that are active in Lewisham supporting healthy eating and promoting physical activity.
We hope that this group will also serve as a subgroup of the Lewisham Food Partnership and will focus on building community knowledge, skills and resources relevant to food, healthy eating and physical activity.
Previous Lewisham Food Partnership meetings have proposed establishing this group, and the role that has so far been identified is described below;
Collate activity & facilitate mapping of all physical activity and healthy eating programmes across Lewisham to provide mutual understand
Support promotion of these activities to the residents of Lewisham via existing and new social media routes
Share experience, develop learning and best practice
Isolate the training and development needs of community organisations delivering programmes and source resources to respond to this
Determine opportunities for joint working and developing new areas of work
Identify and engage wider partners that would support the work
The first meeting will take place on Thursday, 16th March at 10:00 am – 12:00 pm at The Waldron Health Centre, Health Promotion Room, Amersham Vale, SE14 6LD
Mapping the physical activity and healthy eating programmes across Lewisham to support access and help referral
GCDA has been undergoing a mapping exercise. We will aim to keep this as up to date and thorough as possible. Please email Gary@gcda.org.uk with any information you have about activities that we have missed.
Please enlarge the map for more information.
Lewisham Healthy Walks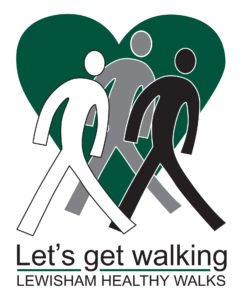 The Lewisham Healthy Walks programme comprises both health walks and Nordic walks, aimed at Lewisham residents who are less active.
Lewisham Health walks are led by trained volunteer walk leaders. The walks are 30-90 minutes long. They range from a short walk in a park to longer explorations of the local Lewisham area and beyond. We end with a cup of tea where possible.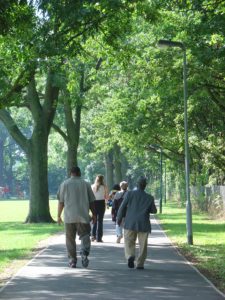 Lewisham Nordic walks are perfect for those who want to get a bit more active! It is simple to learn and our programmes start with 4 sessions to learn the technique with an instructor. You can then join progression sessions and volunteer led groups. There is no charge for the sessions and equipment is provided. Click here for more info on Nordic walks.
Want to get more involved? Join our team of volunteer Lewisham Health Walk Leaders. Click here to find out about the free one-day volunteer walk leader training. Email healthywalks@gcda.org.uk
FREE 5-week 'Easy, Quick and Tasty' community Lewisham cookery clubs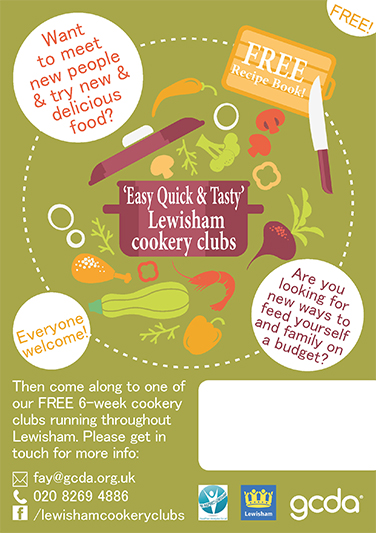 By preparing quick, affordable, healthy and delicious meals at our 5-week Lewisham cookery clubs, you can learn that small changes to the way meals are prepared can make a big difference to your health and wellbeing.
Everyone is welcome, from complete beginners to experienced cooks and participants receive a FREE cookery book on completion of the course
* The cookery clubs, run a weekly practical session, where participants take part in preparing a selection of recipes and are shown how to make small changes to way meals are prepared to support healthy eating
*  Participants have the opportunity to visit a local community garden to find out more about food growing and other related benefits and opportunities after the five weeks.
Cookery clubs will run from various locations across the borough and will be advertised through community networks, Lewisham life and social media
To find out more detail on cookery clubs, Click here or please contact Edina@gcda.org.uk
Next round of Cookery Clubs will start after Easter. For more information, please email Fay@gcda.org.uk
Events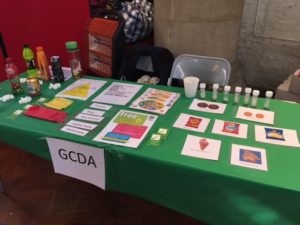 Be Inspired will attend a number of Lewisham's public events to provide participants with healthy eating and physical activity taster sessions and refer them to the full Be Inspired Programme and other opportunities available in Lewisham.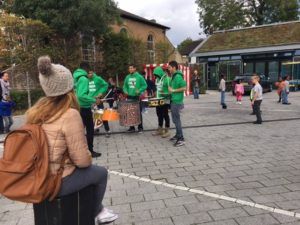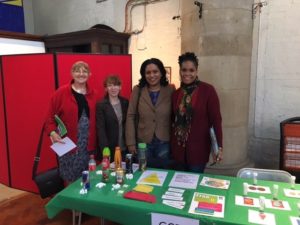 Come and say hello –
Phoenix festal May 2017
Bellingham Festival June 2017
Peoples Day July 2017
For further info or to keep in touch fay@gcda.org.uk or we can add you to our newsletter list
Healthy Catering Commitments (HCC)
www.cieh.org/healthier-catering-commitment.html
Healthier Catering Commitment is a voluntary scheme for food outlets in London based on the principle that small changes can make a big difference. The scheme runs across 27 boroughs in London and is in operation in the borough of Lewisham since November 2016.  The scheme is usually delivered in partnership by environmental health, public health teams and third sector partners.
What is the Healthier Catering Commitment scheme
The free scheme is designed to support independent fast food or café businesses to help them make simple and affordable changes to the food they sell to make it healthier for you.
When a food business signs up to the scheme, it commits to improving the food they sell by making small changes such as:
Changing the oil, they cook with to healthier alternatives
Heating oil to correct temperature and regularly replacing used cooking oil with fresh cooking oil. This can help chips, and other fried foods soak up less fat during the cooking process
Offering some healthy options (for example, lower sugar drinks and snacks); and
Making smaller portions available on request.
All the participating fast food and café businesses are assessed by GCDA and, are supported to successfully achieve the award.
How can I tell which fast food business is participating in this scheme?
Food businesses who adopt the scheme display the Healthier Catering Commitment certificate with the logo  below on their business windows, doors or walls.  So look out for the Healthier Catering Commitment when you are next visiting a food outlet or café in your area.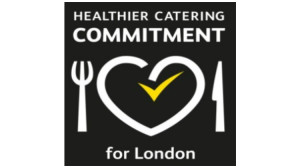 Where should I go to find out more about the Healthier Catering Commitment scheme?
If you are a fast-food or café  business in the borough of Lewisham and are interested in finding out more about the  scheme, and how to apply nominating for this award, please contact livia@gcda.org.uk or call 0208 269 4887
And if you are   a local resident and want to find out more about this scheme or nominate a food business who you think could be eligible for the scheme please contact livia@gcda.org.uk or call 0208 269 4887
How about a lost of those that have it in Lewisham – can we do that?
For more information on the scheme or how to apply to become an HCC outlet, please email
Lewisham Free Vitamin D Scheme for pregnant women, new mums and babies and children under four years old
Did you know that if you are pregnant, a new mum or have children under four, you can register for your free vitamins at most community pharmacies across the borough When you register, you will receive a free vitamin D card.
Where to get your free Vitamin D supplements
Blackheath
Beechcroft Pharmacy
30, Tranquil Vale
SE3 0AX
Brockley
Amin Pharmacy
285-287 Brockley Road
SE4 2SA
Brockley
Bentley Chemist
374 Brockley Road
SE4 2BY
Brockley
Crofton Park Pharmacy
435 Brockley Road
SE4 2PJ
Brockley
Osbon Pharmacy
179-181 Lewisham Way
SE4 1UY
Catford
Boots UK Ltd
104-106 Rushey Green
SE6 4HW
Catford
Cambelle Chemist
83 Boundfield Road
SE6 1PH
Catford
Lloyds Pharmacy
185 Torridon Road
SE6 1RG
Catford
Lloyds Pharmacy
314 Sangley Road
SE6 2JT
Catford
Rushey Green Pharmacy
Hawstead Road
SE6 4HW
Catford
Superdrug Pharmacy
138-140 Rushey Green
SE6 4HQ
Catford
Vantage Pharmacy
108 Conisborough Crescent
SE6 2RA
Deptford
Lockyers Pharmacy
252 Evelyn Street
SE8 5BZ
Deptford
Nightingale Pharmacy
134 Deptford High Street
SE8 3PQ
Deptford
Pepys Pharmacy
2 Golden Hind Place, Grove Street
SE8 3QG
Downham
Brownes Chemist
481-483 Bromley Road
BR1 4PQ
Downham
Duncans Chemist
24 Bromley Hill
BR1 4JX
Downham
Morrell & Dixon
467 Bromley Road
BR1 4PH
Downham
Morrell & Dixon Chemist
443 Downham Way
BR1 5HS
Forest Hill
Boots UK Ltd
21-23 Dartmouth Road
SE23 3HN
Forest Hill
Perry Vale Pharmacy
Shop 1, 193 Perry Vale
SE23 2JF
Forest Hill
Rickman Chemists
197 Stanstead Road
SE23 1HU
Grove Park
Grove Park Pharmacy
344 Baring Road
SE12 0DU
Grove Park
Harris Pharmacy
272 Baring Road
SE12 0EF
Ladywell
Ladywell Pharmacy
Hilly Fields Medical Centre,

174 Adelaide Avenue

SE4 1JN
Lee
Brook Pharmacy
109 Chinbrook Road
SE12 9QL
Lee
Gokul Chemists
53 Baring Road
SE12 0JS
Lee
Lee Pharmacy
19 Burnt Ash Hill
SE12 0AA
Lee
Leegate Pharmacy
18 Leegate
SE12 8SS
Lee Green
Lords Pharmacy
11 Burnt Ash Road
SE12 8RG
If you are a local resident, your midwife or health visitor in Lewisham can provide you with more information about the free D scheme in Lewisham
And  for more information  on why vitamin D is important for you and your child, please  click on and visit the Lewisham Council website
You can also email Livia@gcda.org.uk with your questions about the  free D scheme in Lewisham
For further information on the whole programme or to join our mailing list, please email fay@gcda.org.uk